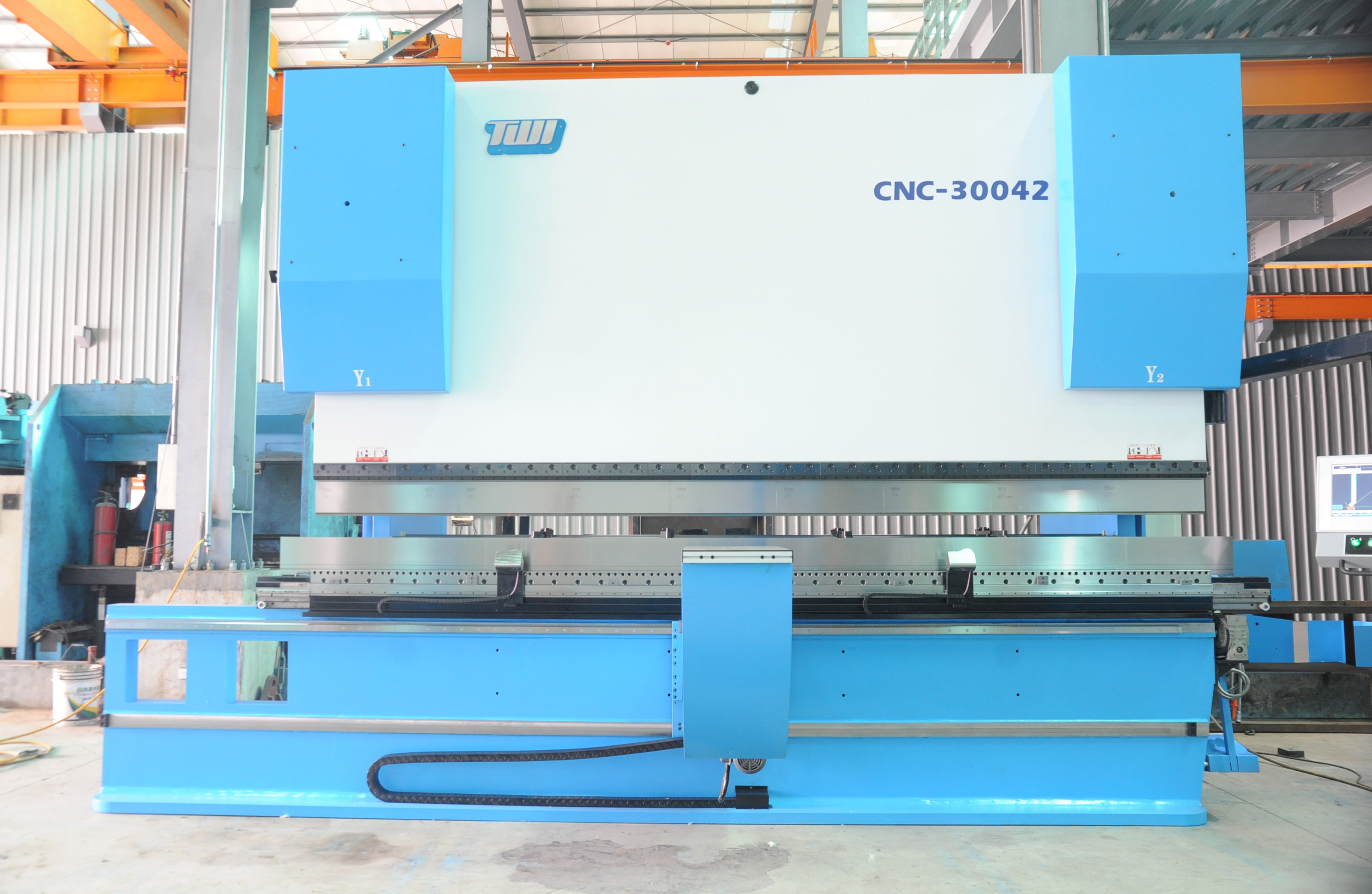 Hydraulic Press Brake
ITEM :
CNC-30042
1. Steel structure provides rigidity frames, strength, stability and good resistance deformation.
2. Controller capability synchronized multi-axes (Y1,Y2,X1,X2,R1,R2,Z1,Z2…) to press-brake.
3. Die tools Crowning compensation by controller.
4. Punch/Die tools hydraulic clamping device.
5. Y/X/R axes enable synchronized to working, such as to synchronized press-brake to both-side of workpiece with different angle & size at one time, or to respectively press-brake.
HYDRAULIC PRESS BRAKE
Hydraulic Manifold

Compact hydraulic piping system mounted precision servo valves enable proof possibility leakage, and make more stability.
Auto Adjustable Crowning

Die tools be auto crowning adjustment to ensure the bending angle of metal sheet are consistently during working process.
Punch/Die Hydraulic Adaptor Device

Be able to quick change Punch/Die and the direction of clamping tools are able to interchange to start-up operating production immediately without to re-calibrate.

C1. Punch Hydraulic Adaptor
C2. Did Hydraulic Adaptor
Heidenhein Linear Scales

Equipped each one piece on both-side machine ability work with Y-axis for positioning the bending angle of workpiece as accuracy up to ± 0.01mm.

CYBELEC DNC15


Control up to 7axes
Backgauge Device
1. X-axis stroke 680mm. The Bending dimension ability to 1000mm if using the 3rd step Backgauge-Stopper.
2. The X/R axes direct ballscrew & servo motor driven to generate the positioning accuracy up to ±0.02mm .
3. Be quite to fast moving as speed over 300mm/second.
4. Direct driven by high Torgue Servo & Motor Quad Linear Guide to generate the positioning accuracy ±0.05mm
Stopper of Backgauge

1. 3 steps, and capability to Bending Support
2. 4 types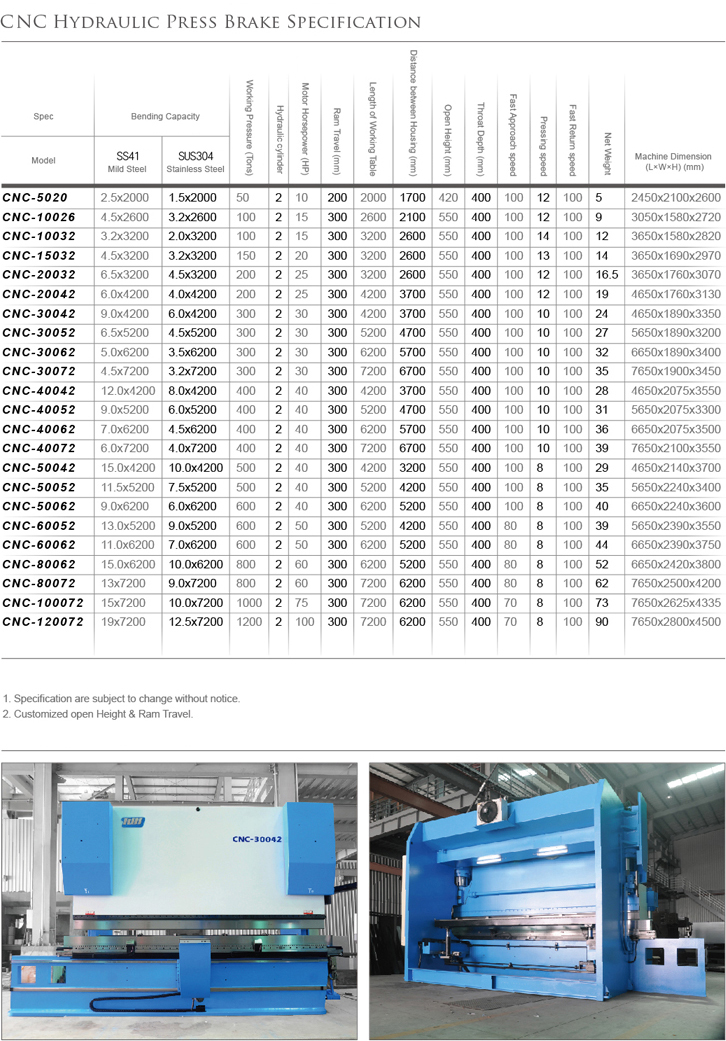 CNC Controller

CYBELEC ModEva 15T

Control up to 18axeX
B.CE

1.

Laser Safe Guarding
(or Light Curtain device on both side machine) to ensure operator safety during working

2.

RearSliding SafetyDoor
To prevent access to the back of the machine during working
C. Delem
Delem DA-65W
Control more than 7 axes

Delem DA-56
Control 5 axes
D. Servo-Hydraulic device

E. Manual Crowning device

F. Bending Support device

G. Bar code Reader